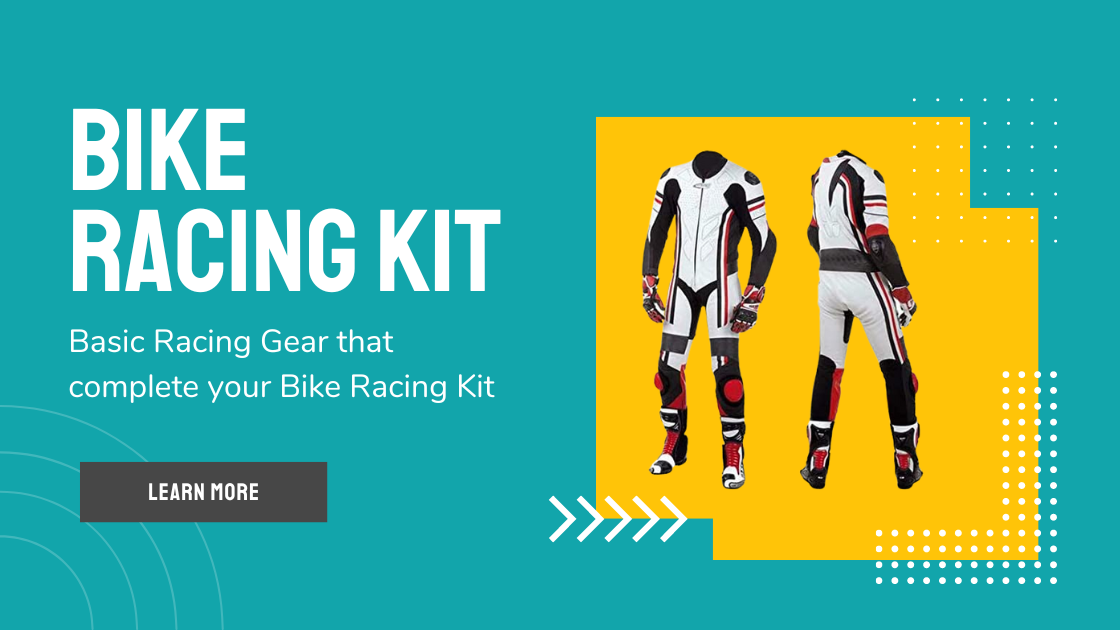 5 Basic Racing Gear That Complete Your Bike Racing Kit
Bike racing is a thrilling experience that requires both skill and dedication. But before you hit the track, there's one more thing that's necessary, Racing Gear. Your kit should be tailored to your specific racing style, but there are some key pieces of gear that all bike racers need in order to stay safe and get the most out of their race. From helmets to shoes and even gloves, these five pieces of equipment will help complete your bike racing kit. 
The Bike Racing Kit:
 A Bike Racing Kit is a complete kit that is designed to be used in bike racing. It includes the right equipment, clothing and accessories needed to participate in the sport of bike racing.
A Bike Racing Kit can be broken down into three main categories: head, body and foot. The head category consists of helmets and protective gear such as elbow pads, knee guards and shoulder guards. The body category includes all types of motorcycle jackets, pants and shorts along with other protective gear such as gloves, kneepads and elbow pads. The foot category includes shoes for both road and mountain biking.
5 Basic Racing Gear That Complete Your bike Racing Kit:
Assuming you have a track race bike, here is a list of basic gear that you will need to complete your bike racing kit: 
The Racing Helmet

The Racing Jacket

The Racing Gloves

The Racing  Pants

The Racing Boots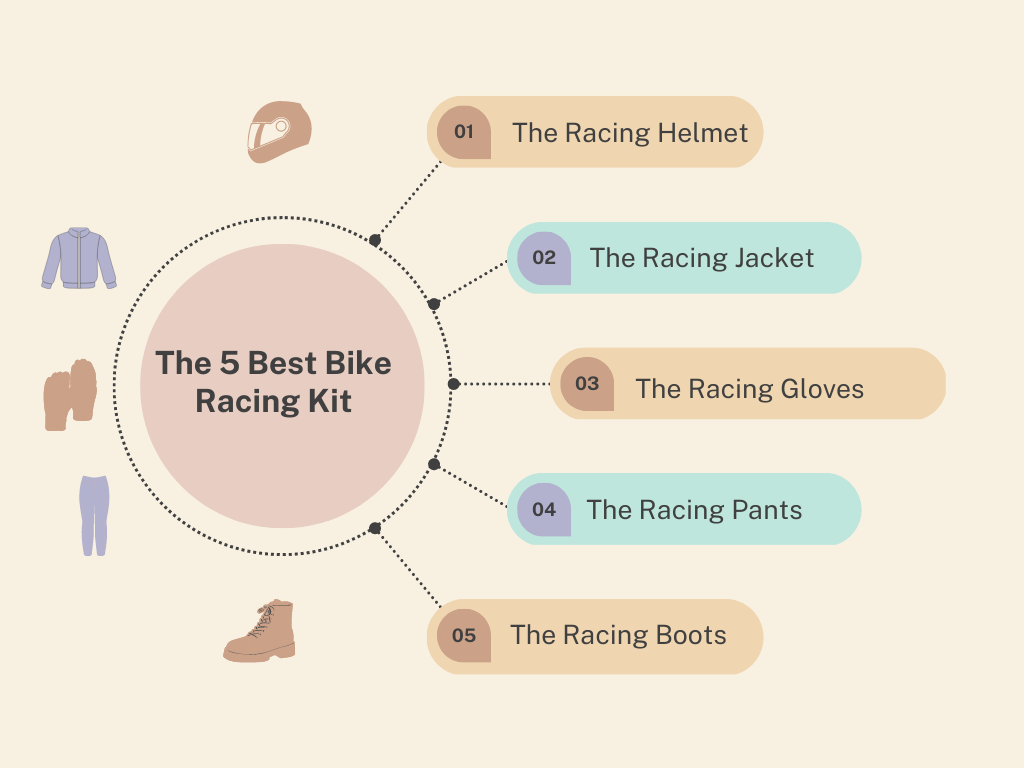 1. The Racing Helmet:
The racing helmet is one of the most important pieces of gear for a motorcycle racer. It is the only piece of gear that is required by almost all racing organizations. A good racing helmet will protect your head in the event of a crash and help keep your head cool during a race. There are many different types and brands of racing helmets on the market, so it is important to do your research before purchasing one.
When choosing a racing helmet, it is important to consider the following factors:
Safety: The most important factor to consider when choosing a racing helmet is safety. Make sure that the helmet you choose meets or exceeds safety standards set by your chosen racing organization.
Fit: A good fitting helmet is essential for comfort and safety. Try on several different helmets before purchase to ensure you get a good fit.
Ventilation: Motorcycle races can be hot, so it is important to choose a helmet with good ventilation to keep your head cool.
Price: Racing helmets can range in price from around $100 to $1000+. Choose the best helmet you can afford that meets your needs.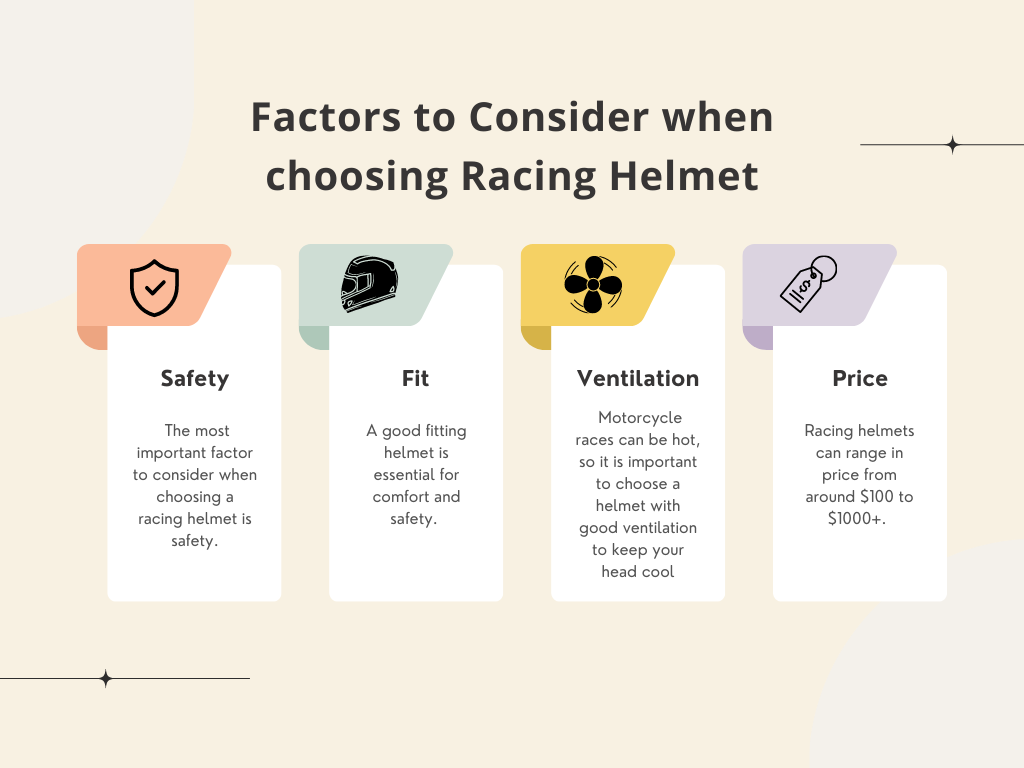 2. The Racing Jacket:
Racing Jackets are essential for the racer. They are not only for the warmth that you need to keep you warm but also for the protection that it provides when riding your bike. The jacket has some features that make it more comfortable and convenient to use.
Whether you are racing on a long distance or just racing in a local race, the racing jacket is an important accessory for every racer. A racing jacket can be worn during all types of weather conditions and can provide you with maximum protection against rain or cold weather.
Racing jackets come in different styles and designs depending on what type of racer you are. Some riders like to wear long-sleeved jackets while others prefer short-sleeved ones. There are also short-sleeved jackets with zipper-up front panels and long-sleeved ones with zip-down front panels.
The best way to choose a racing jacket is by checking its features and specifications before buying one. You should know how much space there is in the pockets of the jacket so that you can carry necessary items while racing your bike around town or on a long distance race track.
3. The Racing Gloves:
The gloves are one of the most important parts of your racing kit. They should be comfortable, flexible and offer protection from cold, heat and friction. It also offers you maximum grip on the handlebars, as well as protection against scratches and scrapes. The best racing gloves are made from either a stretchy material or mesh. The former is usually made of neoprene, while the latter is made of materials like lycra or spandex. Both have their pros and cons, but if you're looking for a pair of gloves that are both durable and offer good value for money, then we recommend going for the mesh type.
Racing gloves aren't just about protection – they also come in different sizes so you can choose one that fits comfortably around your wrist. This means that you won't have any issues with them slipping off at any point during your workout session.
4. The Racing Pants:
Racing pants are a very important part of your racing kit. They are made of a lightweight, breathable material that protects your body from the elements. Racing pants come in different styles and colors, depending on your preference.
The main point of racing pants is to protect your legs from scratches and road rash when you're riding your bike fast. A good pair of racing pants can also help keep you dry if you get caught in a downpour while out on the road.
Racing pants often have pockets for storing snacks and tools, but they sometimes lack protection for your knees or elbows. You may want to consider investing in some knee pads if you're planning on competing in long-distance races or other events where there's a chance of getting dirt or grit into those areas of the body that could cause pain or injury if brushed against by other riders' equipment.
5. The Racing Boots:
Racing boots are one of the most important components of a racing kit. They protect the feet from injury and are worn over shoes. Racing boots come in various shapes, sizes and materials to ensure that they are comfortable to wear.
The most common types of racing boots include:
Air-supported racing boots: Air-supported racing boots are designed to provide support during high-impact crashes by using air chambers in the soles of the foot. Most air-supported boots have shock absorption properties that reduce fatigue on impact by dispersing shock through the foot when it is compressed during a crash.
Extended-reach racing boots: Extended-reach racing boots offer greater protection for your lower leg during high-speed sprints or jumps. These types of racing boots have padding around the ankle to protect against abrasions and prevent inflammation or swelling.
Racing safety shoes: Racing safety shoes are designed specifically for racing and include features such as heel guards, toe guards and toe protectors. These shoes can be used in both road and off-road cycling events as they offer protection against injury while riding on rough terrain such as gravel or grassy fields.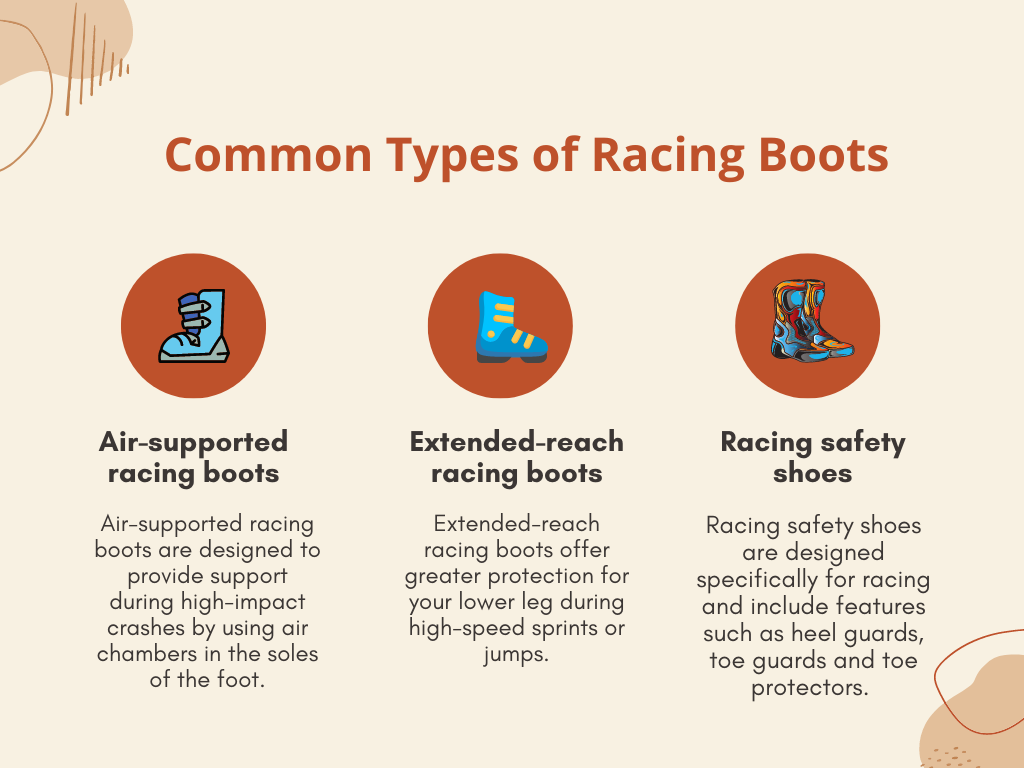 Conclusion:
Bike racing can be a fun and fulfilling experience with the right gear. We hope this article has helped you understand the basics of what riding gear you need for bike racing, whether it's your first time or your hundredth. Bike helmets, gloves, pants, Boots and Jackets are all essential items to complete your perfect bike racing kit and keep yourself safe while out on the track.